Main content starts here, tab to start navigating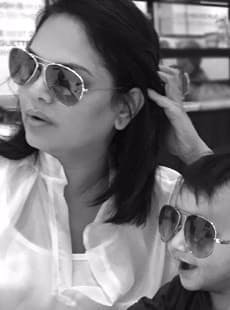 Payal Saha
Founder
Payal Saha started The Kati Roll Company with one simple concept, "I tremendously missed kati rolls when I first moved from Kolkata to New York City," she remembers, "I just wanted to have a place where I could enjoy my hometown's street foods. I thought if I missed them so much, other people must too."
With no prior experience of running a restaurant, Payal opened the first branch of TKRC in New York City's eclectic Greenwich Village in 2002. Unable to afford a full staff and unsure of the acceptability of this new fast food, initially Payal and one assistant were the only two working the eatery. From grinding fresh spices, to making the bread from scratch and barbecuing the fillings, the two worked side by side serving up the fresh and tasty rolls. Word caught on about the delicious fare and with the help of positive New York press and the loyalty of its South Asian and mainstream patrons, soon The Kati Roll Company was on its way to becoming NYC's epicurean staple.
Payal and TKRC have been featured in publications like The Wall Street Journal, New York Magazine, Time Out Magazine, The New York Times, The Food Network, India Today, India Abroad, News India Times and more. She is a regular speaker at business and food-related conferences and events. Payal lives in New York City with her husband Anil Bathwal, their son Rafay and their dog Yellow. She is a passionate cook, loves her garden and thrives on good food.